Austin Babbitt was born in 1998 in Queens, New York. Austin had a fairly normal upbringing, but his discovery of graffiti would later lead him into a totally new field of fashion design. Austin and his friends started Instagram accounts to share their work as graffiti artists.
His graffiti account would be fairly successful, so he inevitably started his own personal account. When deciding on a username he randomly picked "Asspizza".
| | |
| --- | --- |
| Full Name | Austin Babbitt |
| Birthplace | Queens, NY |
| Occupation | Fashion Designer |
| Instagram | @asspizza |
| Birthday | June 5, 1998 |
| Age | 23 Years Old |
| Net Worth | $2 Million |
Originally his instagram account mostly featured images of him around NYC, which would catch the eyes of Luka Sabbat. Luka would shout out Asspizza on Twitter, giving him a boost in popularity.
Asspizza continued to grow on social media, leading "The King of the Youth," Ian Connor, to reach out to him in December of 2013. The two of them would meet up, forming the legendary tweet, Ian states "When AssPizza Is Old Enough I'm Gonna Bring Him Over 2 London and He'll Be The Biggest Model Around."
This single tweet would explode Asspizza into mainstream streetwear popularity.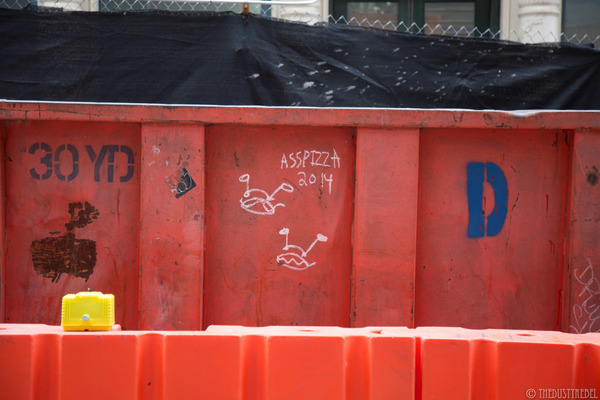 Gaining Popularity
By 2014, Austin Babbitt would begin customizing clothing that highly reflected his past graffiti work. At this time, Ian Connor was styling Wiz Khalifa, leading Asspizza to be able to get Wiz some pieces. Wiz rocking his clothing was another major factor in the rise of Asspizza.
Due to Asspizza never really selling his items, most of the "profits" would come in a form of likes and followers. His customized pieces would go viral throughout the internet, especially customized supreme.
Due to his rising online presence, Asspizza would begin to be interviewed by major publications such as Fader and Rolling Stone. Although this spotlight on Asspizza came with its pros, controversy would follow.
When the Fader x Asspizza article was published, Ian Connor would call out Austin for not mentioning him when discussing his beginnings. Following the Rolling Stones x Asspizza article, Ian would take to Twitter once again to say that "Imma Beat The F**k Out Of Asspizza When I Catch Him and That's On My Worthless Life." Austin would respond with a video released through John Ross's Twitter where he apologizes to Ian directly.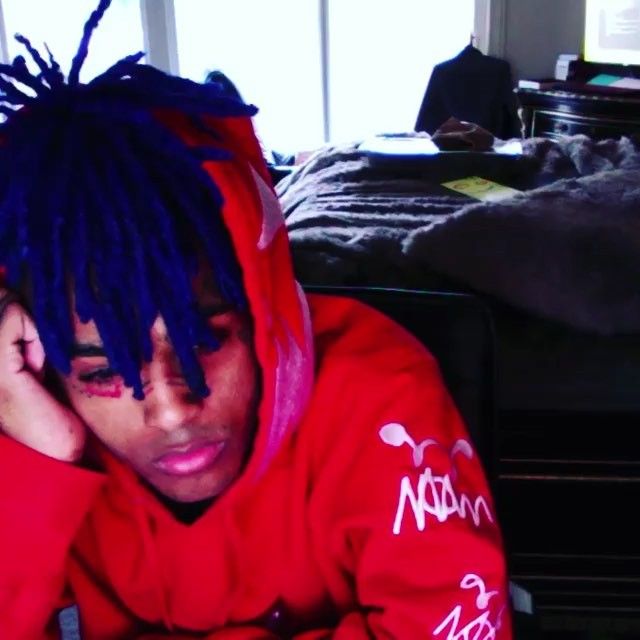 In December of 2015, Austin released a Youtube video explaining the entire situation. In this video, he states that Ian promised to let the entire issue go if he sent him an apology video.
The situation would not be let go as later on a fight would break out. One day, Austin and Kerwin were hanging out when Ian Connor and Playboi Carti decided to pull up. When they showed up, Carti started throwing hands in Ian's defense and Kerwin started throwing hands in Austin's defense. Ian and Austin have since settled their beef privately.
When discussing the history of Asspizza, you need to mention vine. Vine was still new and trendy during the Asspizza explosion. Austin would begin to post random videos of him and his friends. Some of the videos would go viral, including "goddam Gucci, Louis, 3 Box Logos." This introduced Asspizza into a totally new demographic.
He continued customizing streetwear items throughout the years, notably his bootleg "The Life of Pablo" merchandise. He would even sell his bootlegs outside of the lineup for the official Kanye pop-up shop. The workers at the pop-up would end up inviting Austin into the shop to sell his pieces. Virgil Abloh, Heron Preston, and Kanye West himself would cosign Asspizza's TLOP merch.
The First AssPizza Items Drop
In 2017, Austin released his first real collection under the brand name of Asspizza. The collection itself would be titled "Stop Pretending FGNF 730." The FGNF is a reference to FGNF Nitin. Nitin and Sean Barrera were key business partners of Austin when launching the brand. Nitin and Sean would have their discrepancies with Austin, leading to a falling out in their relationship.
The 730 is rumored to be a reference to the NYPD code "730", which is used when responding to people with mental disorders. Most of the pieces featured his signature logo and other graffiti-like graphics.
One downside of this collection would be its made-to-order style. Due to each item being handmade, shipping would take a very long time, leaving customers to accuse Austin of scamming. This would lead to his PayPal account being deactivated.
In 2018, he would announce the no shipping tour. This tour was his way of avoiding the online retail model. Since he couldn't sell online and didn't have a storefront, he drove around the country and sold his clothes at meetup events.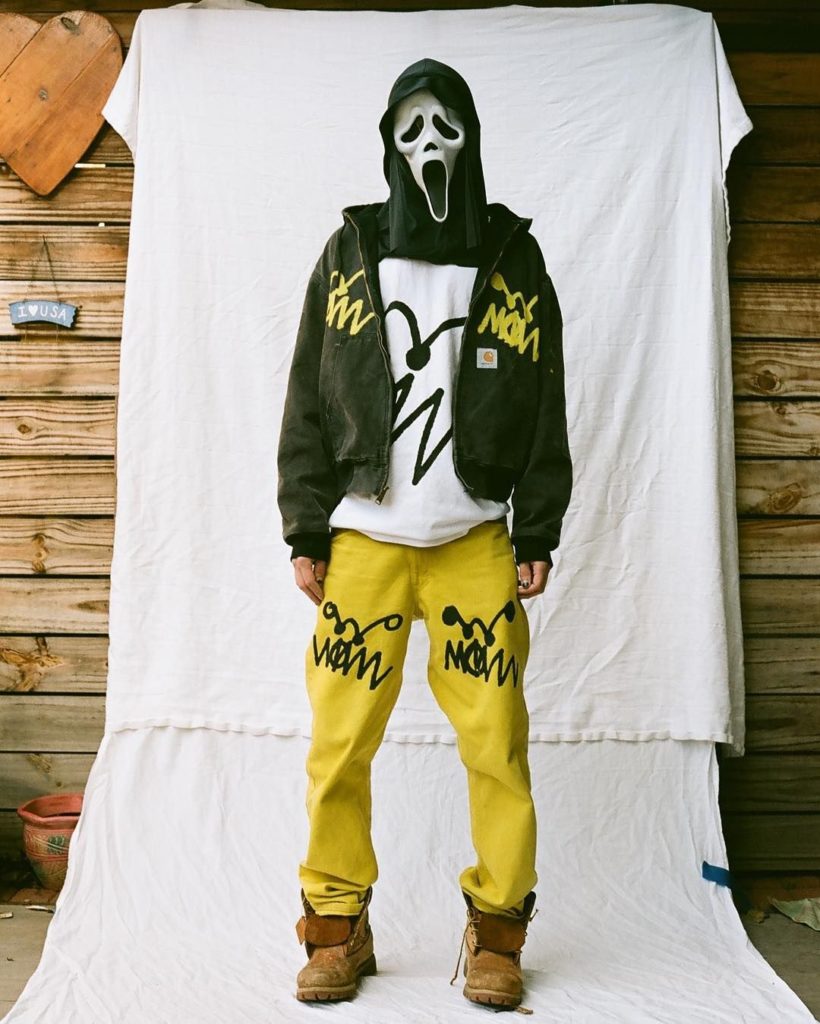 Growing The AssPizza Brand And Creating 730 Studios
Austin has recently prioritized his "730 Studios", which we were given a look at earlier this year through a No Jumper vlog. 730 Studios seems to be a base for all of Austin's new creative endeavors. He plans on using 730 Studios as an umbrella for future clothing drops, tours, and even music. The recent Supreme x Asspizza collab can not go unmentioned. Austin Babbit announced he would be collaborating with Supreme to release a triple box logo.
As mentioned previously, Asspizza was early on known for customizing rare Supreme. His most popular piece being his triple box logo. Austin would take the patches off of two Supreme box logo hoodies and stitch them onto a third one.
What made this "Supreme collab" surprising is that back in November of 2020, Supreme debuted a pair of Timberlands that many fans believed were derivative of the Asspizza Timberlands that debuted in 2017.
Although it is still not confirmed, it appears that this "Supreme collaboration" was just Austin striking back at Supreme for ripping off his design.
Regardless of these details, he executed a major sought-after collection that gained appeared to gain more publicity than Supreme has most recently.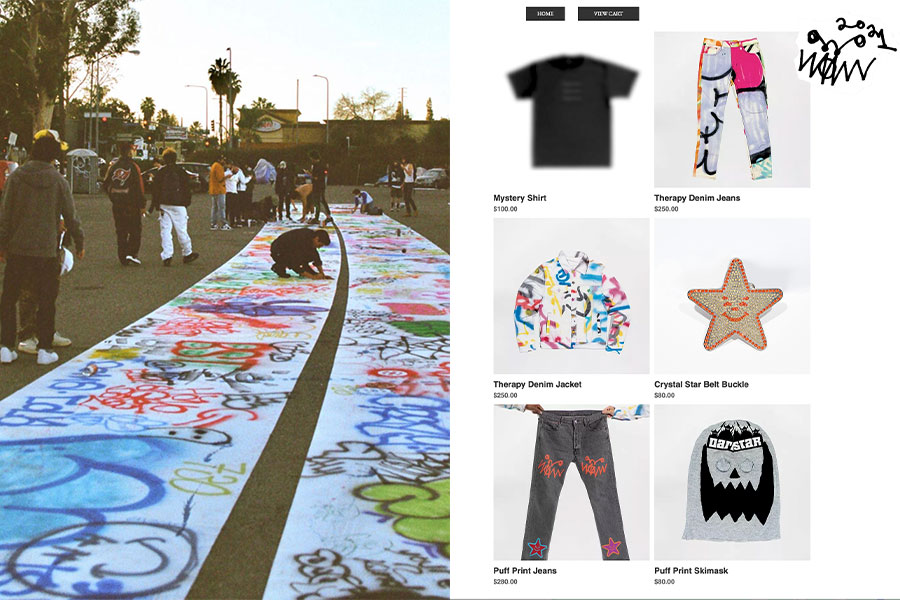 July 2021 Asspizza Denim Drop
In July of 2021 Austin announced what he called his last ever Asspizza drop, taking place on 7/30/21. The drop consisted of full custom denim jackets and pants that were all 1/1's and a few other items pictured above. The denim pieces were made from the denim painted during meet ups that took place across the country early in the year.
New High End Brand 'Blanket'
During the "No Shipping Tour" era, Austin would launch another brand called "Blanket." According to him, Blanket was supposed to be a higher-end label that leaned less towards streetwear and more towards designer. Nothing has come of this yet apart from a blank instagram account.
Babbit did update the Instagram page of Blanket, leading many to believe that he is continuing that venture. Asspizza has proved that anyone can do what they want, as long as they work hard and listen to themselves.
This article is a collaboration post with BLIINNGG. Be sure to check out the launch issue of BLIINNGG MAGAZINE, now available as a limited edition NFT.