Zack Bia is a guy in his 20s who appears to be very well connected while very little is publicly known about him. A lot of people seem to ask why is Zack Bia famous? He has a public instagram account where he posts somewhat frequently although he seems to have deleted or archived any posts prior to 2017. Apart from posing with some very well known people such as Drake, Ian Connor, Luke Sabet, Smokepurpp, Jaden Smith, G-eazy and more; his posts get comments from tons of celebrities including Diplo and The Weeknd.
Zack Bia is usually wearing many of the most popular streetwear brands around the world including very rare items as soon as they are available, or even some what are not even for sale anywhere. Bia's account currently has 143k followers, which is not a lot at all considering the company he spends time with but that very company speaks for itself.
It is not confirmed by facts or Bia himself, but there are reasons to believe that the clothing brand PSYCHWORLD is run by Zack Bia. It would certainly make sense to explain how PSYCHWORLD has had such a quick rise in popularity and is seen being worn by several notable figures.
Previously Zack Bia gained some national attention for being seen and basically officially dating Madison Beer. Madison Beer has been gaining tons of attention and celebrity for her singing and modeling, and currently has over 11.5 million followers on instagram. When she was a young teenager Justin Beiber reposted one of her youtube singing videos, and she has been gaining popularity very quickly ever since. At time of writing it seems that Bia And Beer may no longer be together, after a couple public arguments, although they seem to still be on good terms and very well may still be together..
Zack Bia is very likely from and or lives in Los Angeles, CA based on where he is usually seen and photographed. Still, he also seems to travel a lot based on other photos and the people he has met. He also has several photos while on private jets.
Working for John Terzian
Based on instagram posts made by Bia himself, and comments on a few post it seems like Bia officially works for John Terzian, who is very successful and known for his $35 Million nightclub and restaurant business.

Terzian's business is based in Los Angeles and he himself is known for hosting super famous individuals in his clubs. The connection between Bia and Terzian certainly makes sense when considering the huge list of celebrities that Bia is pictured with, although we wouldn't say that Terzian should be credited with Bias popularity.
UPDATE: Real Name and Past
A lot of people also ask what is Zack Bia's real name, or where did he come from, and we now have some answers for you.
Zack Bia's full real name is Zack Bialobos. He went to Beverly Hills High School and played QB for the football team. We have also discovered that his dad is Olivier Bialobos, and the CCO(Chief Communication Officer) of Christian Dior.
Zack posted some facts on his instagram story that say his dad does not work for Dior, and explains a bit about his history. He details being thankful for his single mom that raised him and how he has worked hard to be in the position that he is currently in. See below.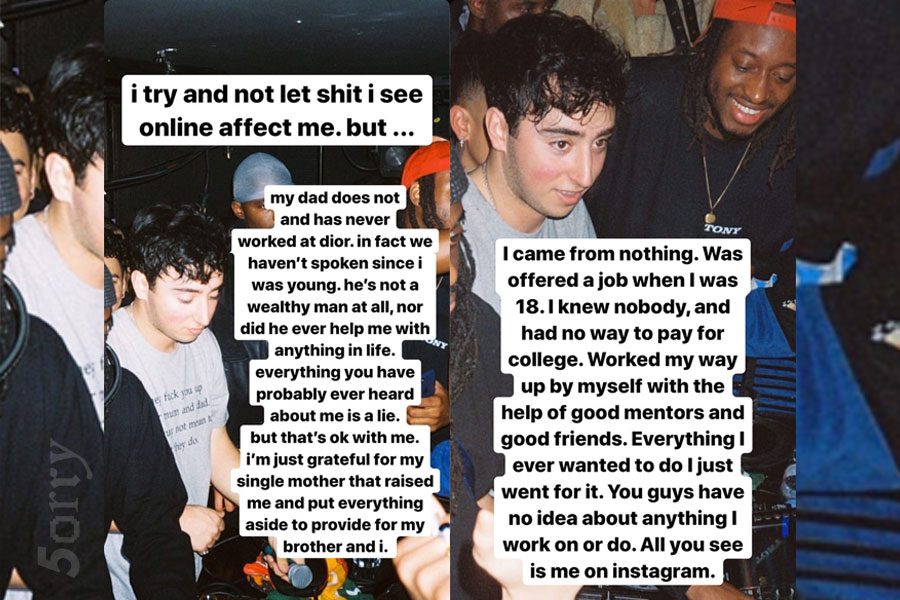 It is also rumored to be known that he went to USC at some point but we are not sure the time frame or for how long.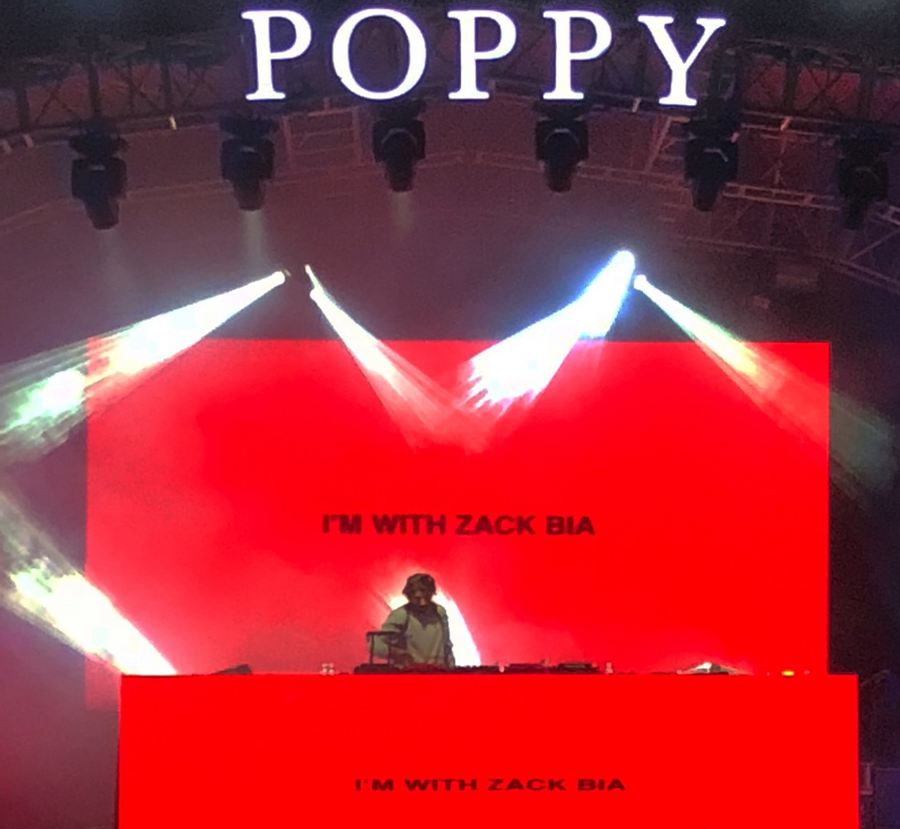 The photo above was from a set at Coachella 2018. Knowing who Zack Bia is basically means you know the right people.
Sometimes the connections that a person has can be more valuable than money since they are essentially priceless.
While Zack Bia seems to have enough money to buy just about anything he may want, the connections and friends that he has make a huge difference in being able to get the clothing and accessories that he has. As we mentioned before he will wear pieces before they are available to the public or even some that are never even publicly available, such as the Sicko hoodie featured below. This never released hoodie is from of the brand Sicko, which we wrote about previously. The Brand was created by Ian Connor, who is sitting next to Bia.
This photo was taken at the first Louis Vuitton mens fashion show by the new mens director Virgil Abloh in Paris, and was a very significant and exclusive event to be at on its own.
Bia also will post photos on his instagram story pretty regularly of new shoes or packages that people have seemingly given to him. While some of these situations may have been simply a friend hooking another friend up, having Bia post the photo can bring a huge amount of attention to the product and is essentially an advertisement. We would guess that Bia does not get paid for these posts, and wouldn't even accept an offer of getting paid to post any product that he does not personally like.
You can find Zack Bia on his instagram account @zackbia.
Update 12/18
It does appear that Zack Bia and Madison Beer are back together, as Bia started to post stories on Instagram of the two spending time together, even calling her baby. As others has noticed, he actually unarchived all the older posts on his account of her and the two together.
Update 2
Any update on the relationship between Zack Bia and Madison Beer seem to make headlines, who knows if they go back n forth or have been happy this whole time.
Who really is Zack Bia? the world may never know