Looking like none of the female models will be involved with the actual live stream of the album. Still publishing this showing the intro stream models…
So far the names of all the models have not been released anywhere but this will be a working list for those who are curious of who the girls are that are featured in the Kanye West Donda live stream so far.
A lot to take in considering this entire album roll out including the first live stream, this second 24 hour live stream, and upcoming album listening event at 9:30pm EST. We are going to focus on the female models involved for this article.
There have been multiple models featured in the Apple Music live stream so far who have been positioned statue-like in the background.
Demna Gvasalia, the active creative director of Balenciaga, is allegedly producing tonights listening party. He was shown on the live stream earlier in the day. Going to assume the models have been wearing Balenciaga so far.
Not sure yet how involved the models will be with the actual album listening event but it is looking to be a bit different than the empty stadium with Kanye alone setup of the first.
---
Zienna Sonne
Instagram: @ziennasonne
Mia Ortiz
Instagram: @mia.ortizz
Cailin Russo: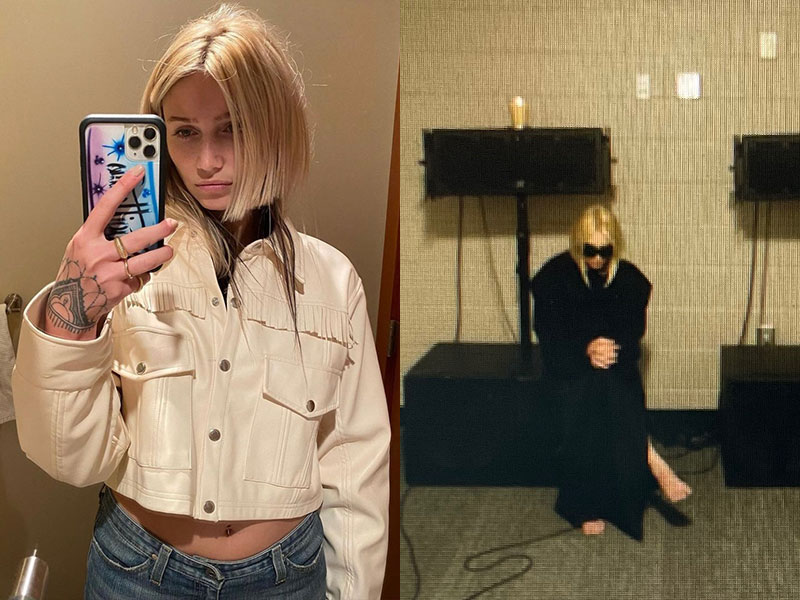 Instagram: @cailinrusso
UPDATE: After the album came out on August 29th, Cailin posted on Instagram about her experience being involved and we have learned she contributed much more than just modeling for this second live stream.
Her instagram caption explained she has been involved for the past 3 months and that she "wrote and arranged and energetically contributed to this album." Cailin has been working on her song writing career alongside modeling for some time.
Cailin comments on Monica Corgan's instagram posts, who was mentioned in a leaked Kanye verse yesterday September 3rd.
---
Videos:
Part of the early showing of models was reminding us of the Yeezy Season 6 Campaign that we previously wrote about.