Know for his surreal photography edits, David LaChapelle has been creating original works of art for years. Several of his works feature modern celebrities among other pop culture themes. The image above features an early image of Angelina Jolie that has been edited in LaChapelles signiture surrealism style.
LaChapelle has got a huge amount of attention recently due to designing Travis Scotts Astroworld album art. There were two versions created for retail and special editions, with the day time version being used for all retail purposed. A very similar style blow up head from the photos appeared in several cities around the country before the albums release.
The artwork briefly brought on some criticism shortly after released due to the discovery that the trans model  Amanda Lepore was edited out of the final version. Some of the criticism was pointed directly at Travis and even his fans but there is no solid proof that this change was directly aimed at Lepore or just a stylistic choice in the final design phase.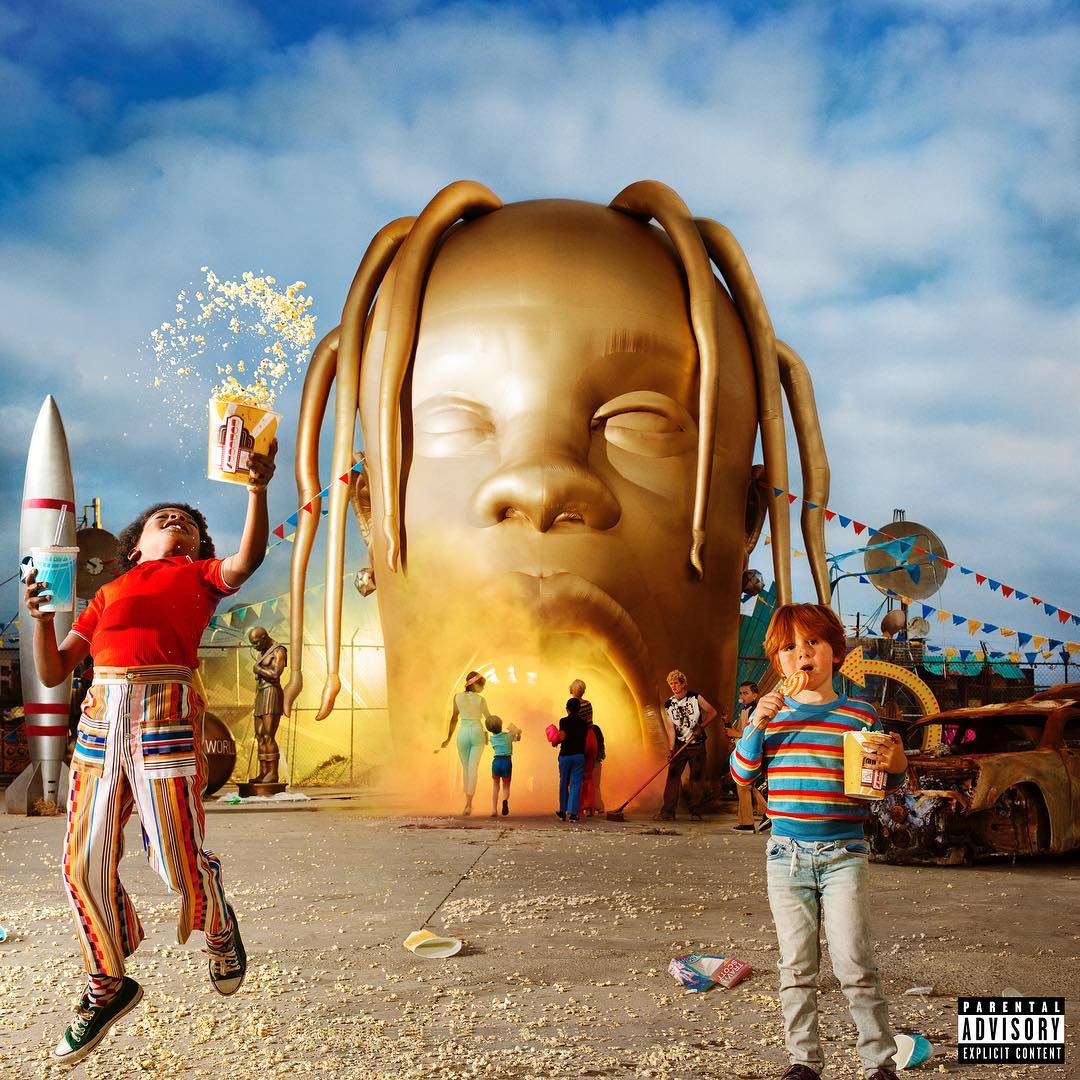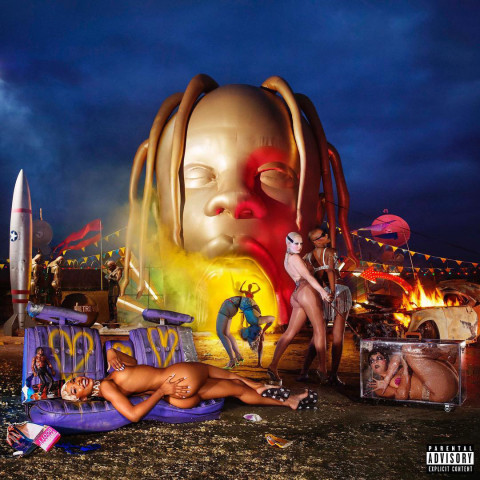 This original piece from 2006 features Kanye West in a very interesting scene, especially considering some of kanyes recent political statements.