Alec Monopoly is a painter who has been hugely successful in recent times from his graffiti inspired pop art. The original monopoly man is featured in several of his works, in addition to characters Scrooge and Richie Rich. He has also done unique portraits of several iconic individuals.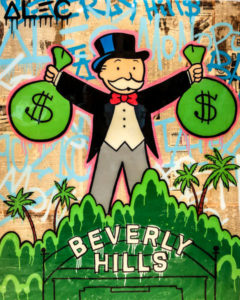 Monopoly is the official art provocateur for Tag Heuer watches. He is believed to have already earned $20 Million for his works, and has sold pieces to several notable individuals including Offset, Floyd Mayfeather, and Robert Deniro, which he documents on his instagram account: @alecmonopoly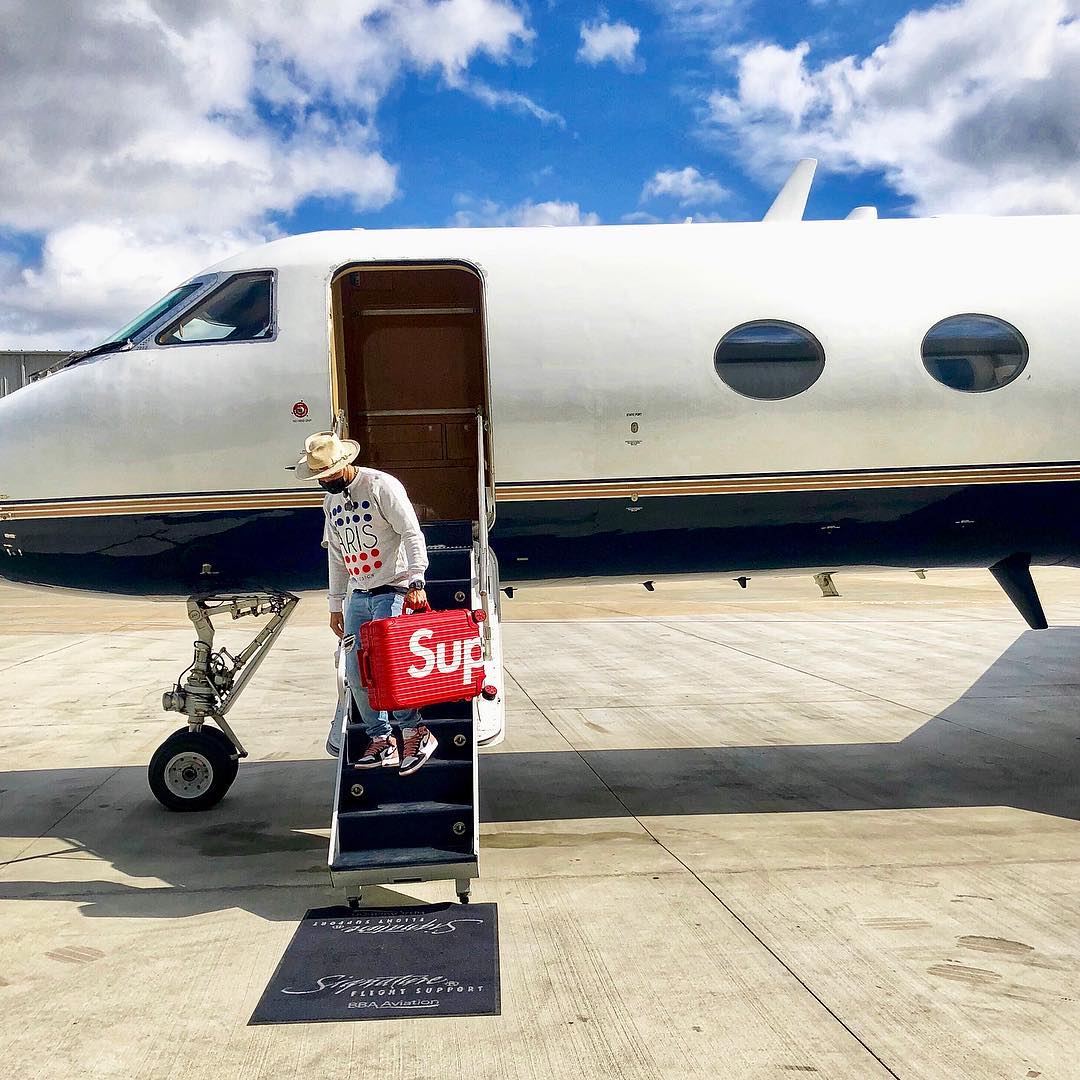 He is known to have dated and traveled with Erica Jardim previously, but has seen been traveling with a new woman as shown in a recent photo of one of his recently finish Hermes bag pieces.
He has many connections around the world and regularly hangs out with extremely well known people from Tom Brady to Scott Disick. Monopoly is never seen in photos without covering his face with a mask or his hand, as an ode to street artists who do not show their face for the fear of being prosecuted for graffiti art.