Tyler Rexeisen, the artist better known as T-Rex or T-Rex Global, is a modern multi media fine artist with a focus on painting.
Tyler started being called the name T-Rex when he was very young and decided to run with it accepting it and using it for his art identity. The source is obviously based on his initials and beginning of real last name, Rexeisen.
Growing up in Bellflower near Long Beach, CA he was into skateboarding and streetwear which is where he got his first look at different types of art and artists.
After taking many art classes in high school he manifested what he wanted to do with his own art career and developed his own style that he says is a combination of every one of his own favorite artists.
T-Rex is known for his theme and style of woman with red skin and devil horns. He prefers to let the work speak for itself and let people determine their own meaning although has both joked in interviews that girls are all devils and said the meaning is to represent just more symbolic for this devil that's in all of us.
In addition to original paintings and prints, T-Rex focuses on clothing art designs for both his own limited releases and recently for Sicko by Ian Connor. He also does a variety of limited release art pieces ranging from custom zippo lighters to NFT​multimedia pieces.
A random fact is that Tyler is kind of colorblind. His net worth is unknown but he has made a living off of his art career. There is currently one original painting listing as available online by Superchief Gallery for $15,000.
Notable Works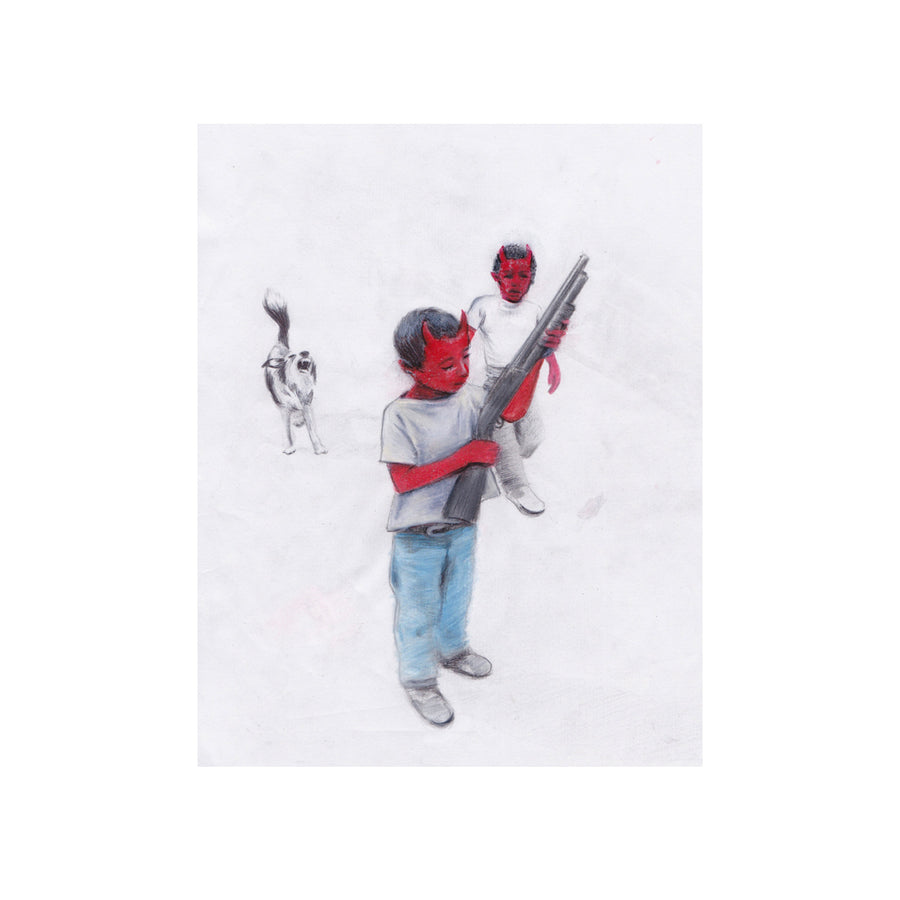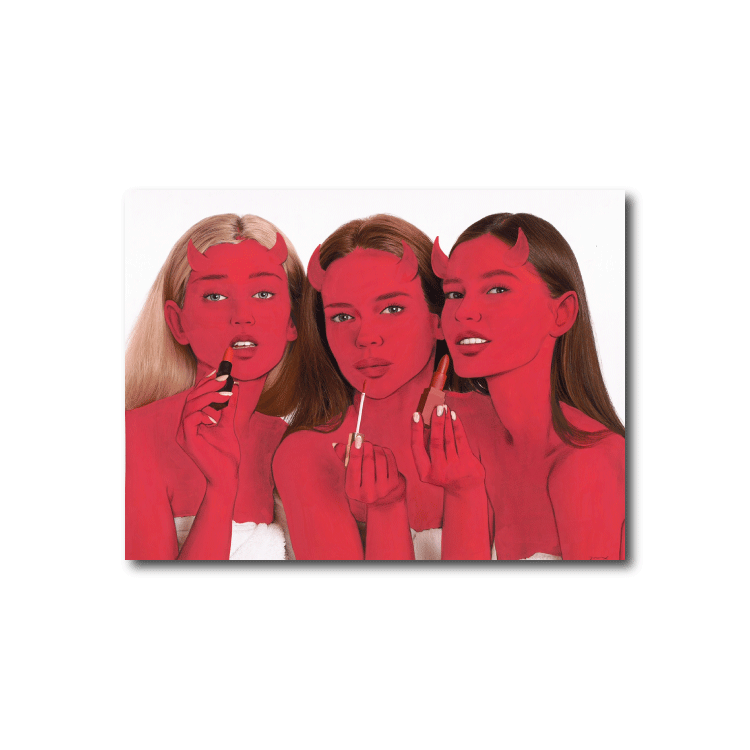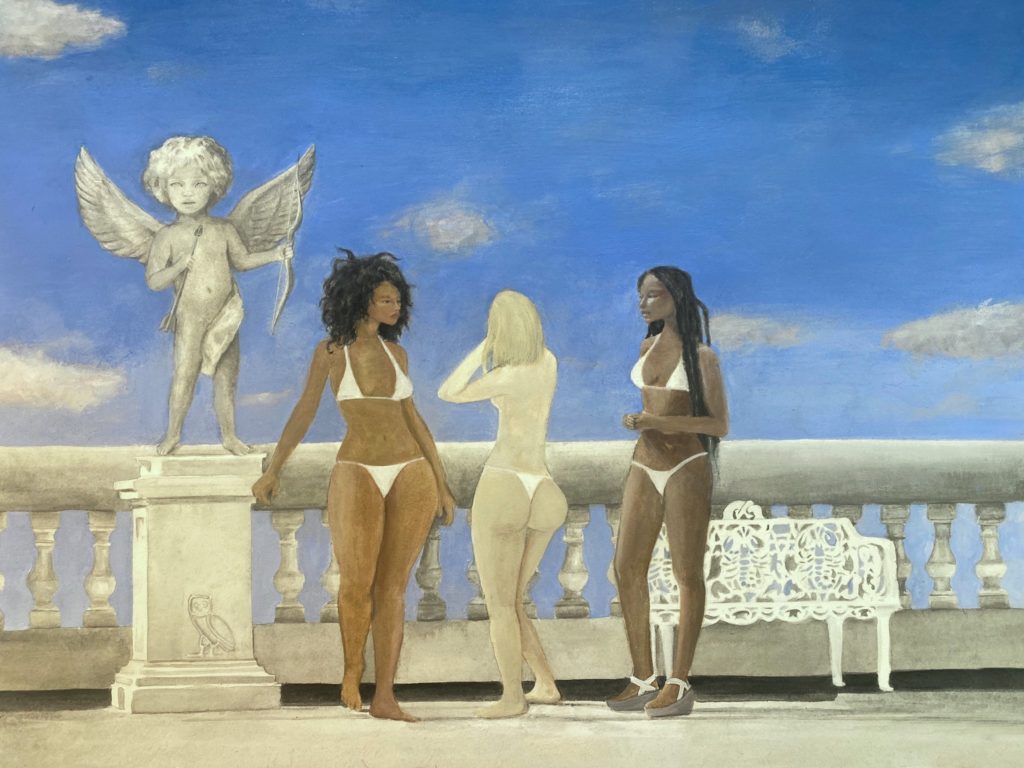 NFT Projects
T-REX has created a handful of NFT art pieces back in 2021 when the crypto art world was exploding. It is too early to say how much Tyler will be involved with the crypto or NFT art world, but he is quoted as being on board with the positive potential, saying "I know people in the art world are pretty split. I'm for it. I am pro block chain.".
Celebrity Relationships
After working pretty closely with Ian Connor for his Sicko clothing brand as the unofficial art director, T-Rex has made many high profile connections and friends across the music, fashion, and art worlds.
Kanye and Young Thug have been photographed wear his original clothing piece items.
Drake commissioned a painting from T-Rex featuring his only son.
He has documented meeting and working with huge artists like Chito and Takashi Murakami.
Clothing Items
T-Rex has his own self named label where he releases some limited clothing. He also does art for Sicko/Born From Pain where he has acted as a sort of unofficial art director.
He says he prefers to make the artwork for clothing and has a much larger focus on sustainable art pieces rather than streetwear. Making the art for shirts and not have to focus on production, materials, or fit is an ideal spot to be in for him.
T-Rex Global
Sicko
Videos & Interviews
The only official video on the T-REX YouTube account is a 3D tour of his studio. Try this out…
This HYPEBEAST video embed below tours his art studio on Skid Row in LA show a lot of what goes on behind the scenes at the studio and while he sets up for a solo show in Beverly Hills. Have to watch on YouTube since the embed below does not work.
Long interview from Prom with tons of casual insight into T-Rex background and ambitions.