Alexa Dellanos is a young 24 year old who has been gaining attention on social media and has over half a million followers on instagram. Instagram is her primary social media account, and even primary source for addressing the world, although she still stays mysterious with her photos and captions. Her account is verified.  She does not have many posts and even deletes some of them as time passes. Although she sometimes deletes her posts, she uses the instagram story feature often to post temporary photos.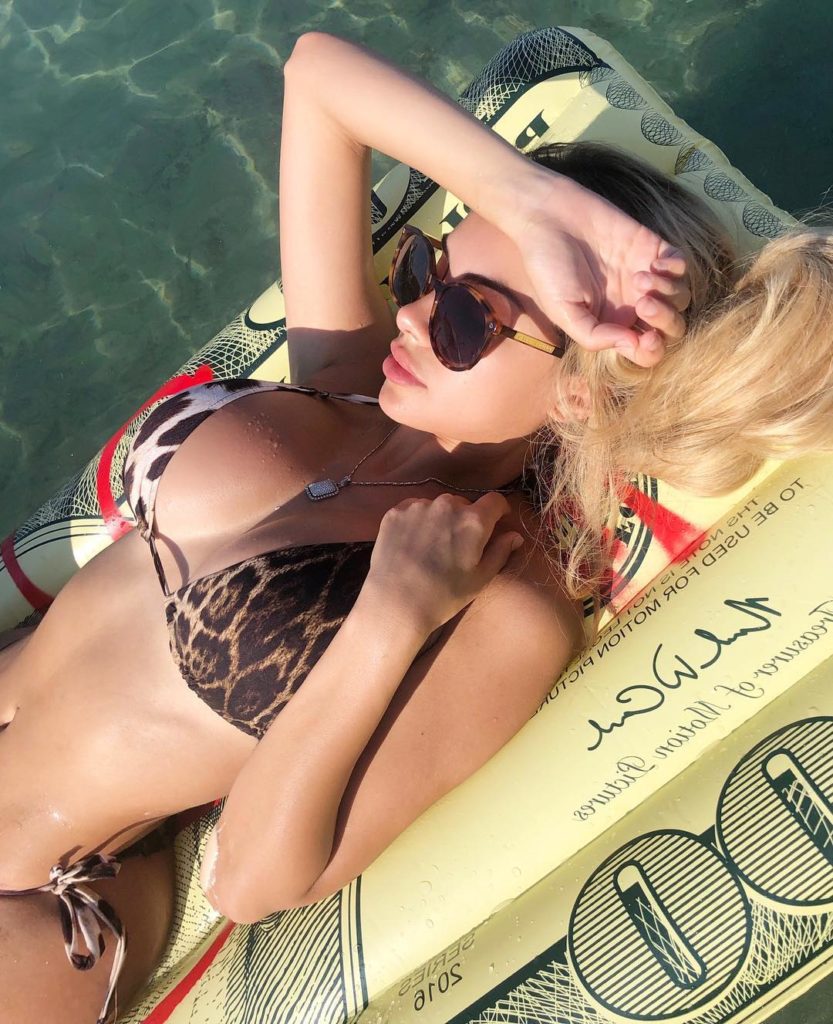 She May be dating Alec Monopoly
During the Summer of 2018 Alec Monopoly and Alexa started to heavily post photos of them together and of each other on their social media accounts. The two had been traveling around the south of France and enjoying the summer at luxury hotels, exclusive restaurant, taking helicopter rides and lounging on mega yachts. Alec thanked his friend known friend Philip Plein at the end of the lengthy trip. Only time will tell if they were travel partners or are in a formal relationship.
Has done promotion deals with: