Abel Tesfaye, or more well known as The Weeknd, doesn't want his fans to forget where is roots are. His new song, Reminder, off of his Starboy album aims to remind his fans that he isn't just a pop-culture artist. Abel had a humble beginning, born to Ethiopan parents who immigrated to Canada. When his father took off at an early age, he was raised by his mother and grandmother. He describes his early life as heavy into drug usage. He states he began smoking weed at 11, and then moved onto harder drugs. He said he used to shoplift to feed his drug use.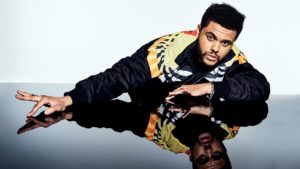 After the successful launch of his mixtape, the Trilogy, The Weeknd started gaining popularity. In 2012 Abel signed with Republic Records and his career took off from there. He writes in his song Reminder, "I just won a new award for a kids show Talking 'bout a face numbing off a bag of blow I'm like, goddamn, bitch, I am not a Teen Choice Goddamn, bitch, I am not a bleach boy." This was in reference to how "I Can't Feel My Face" helped him earn a kids choice awards nomination.
Most of The Weeknd's new fans are unaware of his past lifestyle.